Sneller Bedroom Remodeling Near Me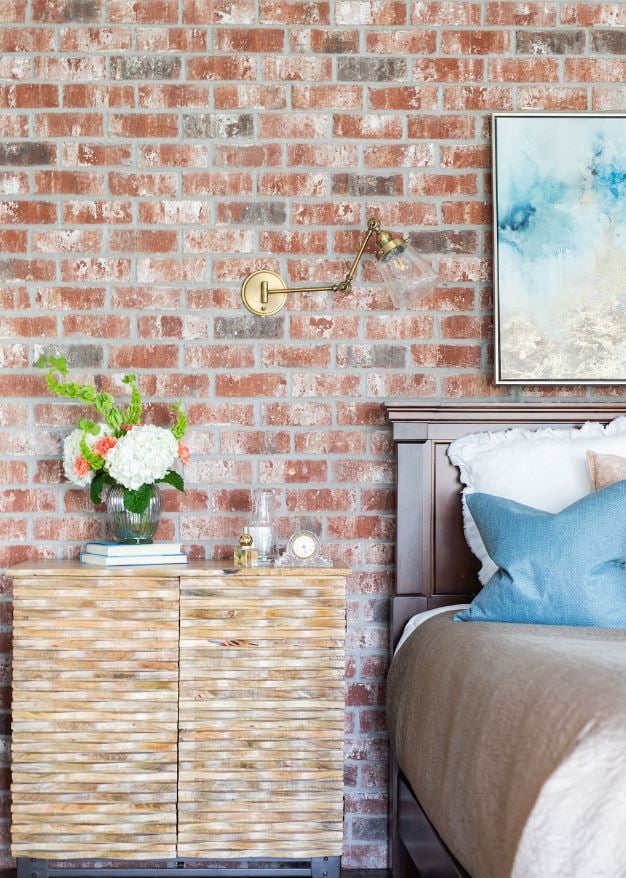 Why Start With Remodeling Your Master Bedroom and Bath?
Residents of Houston and surrounding areas, have you found yourself exploring remodeling options for your master bedroom and bathroom suite?
We spend approximately one-third of our lives in our bedrooms.
As such, homeowners reasonably desire a sizable and elegant retreat, a sanctuary that provides respite from the hectic pace of our modern lives. Remodeling the primary bedroom and bathroom can cultivate the personal refuge that allows you to escape life's stresses. Maybe the current design and color scheme is uninspiring and blasé. Maybe your lifestyle has evolved, necessitating change.
A remodel is often considered when homeowners crave more space or a greater level of refinement.
Additionally, people in their 40s and 50s are thinking about their futures. If the plan is to stay in your current home, a renovation may include design modifications that accommodate the aging process.
Other Considerations For Your Master Bedroom Remodel
You may already have a specific bedroom idea in mind. Perhaps you've chosen a color scheme or identified the perfect bed frame, headboard, and throw pillow combination. Maybe you have no idea where to begin. In any case, the Sneller team strives to exceed our clients' every expectation. With Sneller as your remodeling contractor, you can count on exceptional knowledge and creativity, as well as outstanding customer service and professionalism. As you embark upon the remodeling journey, you will meet with experienced Sneller team members to discuss the "why" for your renovation.
Whether the look of the entire bedroom and bathroom suite is outdated, or the layout is dysfunctional, the team will work with you to identify the ultimate goals of your custom remodel.
Since the bedroom space is almost always part of a larger suite, a master bedroom remodel with bathroom and walk in closet included is the most common approach. The information below will focus on the master bedroom with closet considerations as well.
The design possibilities involved in a bathroom remodeling project are wide-ranging and numerous.
Accordingly, click the link below to explore the possibilities of a primary bathroom remodel. Search no more for your contractor and remodeling partner. Sneller Custom Homes and Remodeling of Houston, TX can help make your dream bedroom and bathroom suite a reality.
How To Remodel A Master Bedroom?
The Size and Layout

If the size of the current main suite is too small, or the layout isn't functional, then a remodel that includes modifying or creating additional square footage may be an option. Addition of space to the floor plan can be accomplished by removing interior walls, adding to the footprint of the home, or even adding another floor. In the case of a first-floor bedroom, you can remove an exterior wall and add the space to your home if your yard and parameters of the lot allow. If the bedroom is on the second floor of the home, the construction options for increasing size could include acquiring the extra space from an adjacent room, or converting a first-floor room, such as a dining room or study, into the master suite. In the latter scenario, it may also be possible to add space with a bump-out or room addition as you would if the main suite already existed on the first floor. If enlarging a small space isn't an option, contemporary design choices such as a murphy bed that folds into a bedroom wall can be an optimal solution.
Natural Lighting and Window Treatments

A bedroom remodel is a good opportunity to bring in more natural light by adding more or enlarging the existing windows. A window replacement is a great way to increase the energy efficiency of the home as well by choosing double or triple paned glass. Windows can add beauty and sophistication with an upgrade in framing and lovely new window treatments. Choose curtains, blinds, or shades with a modern design based on the degree of privacy that you'll need.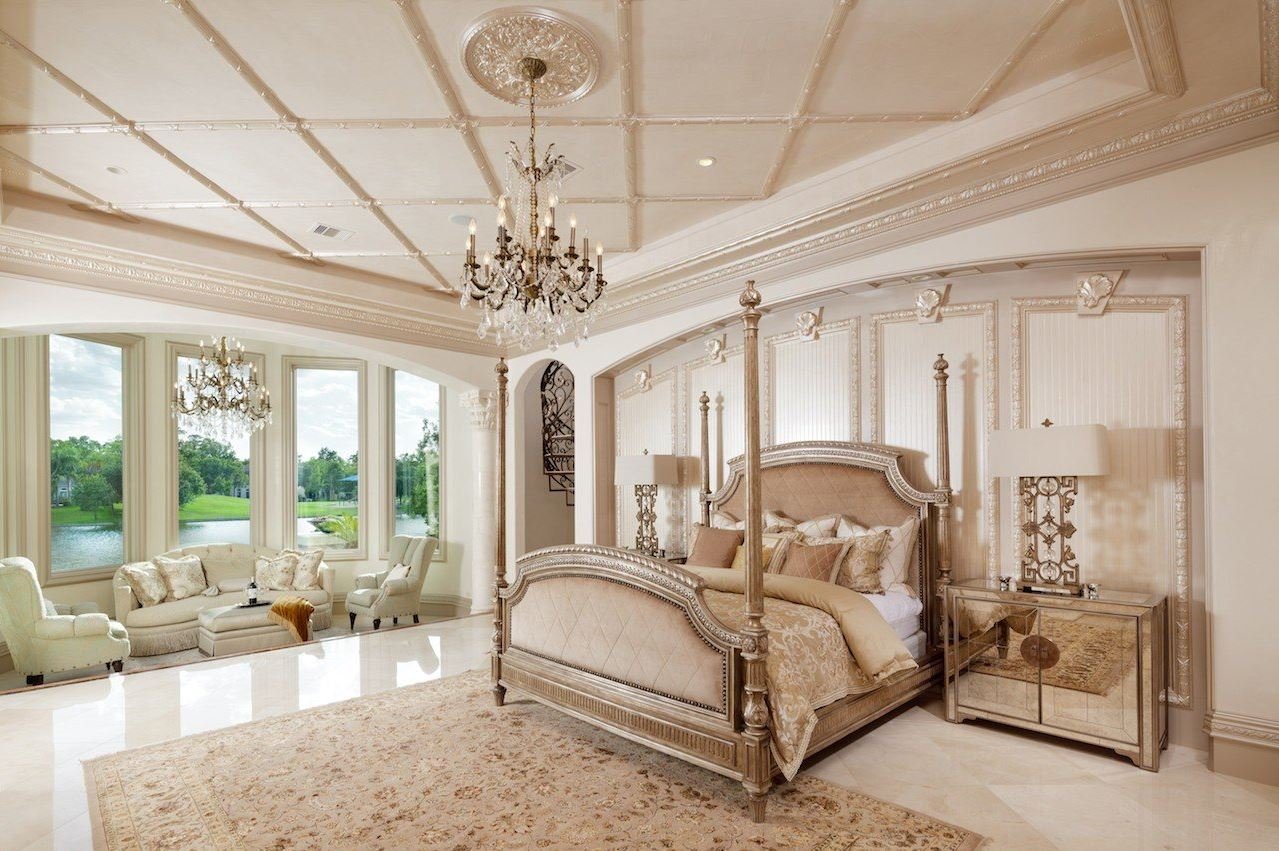 Hey Google- Search Bedroom Remodeling Near Me
At Sneller, Let Us Remodel Every Bedroom and Closet Into A Luxury Retreat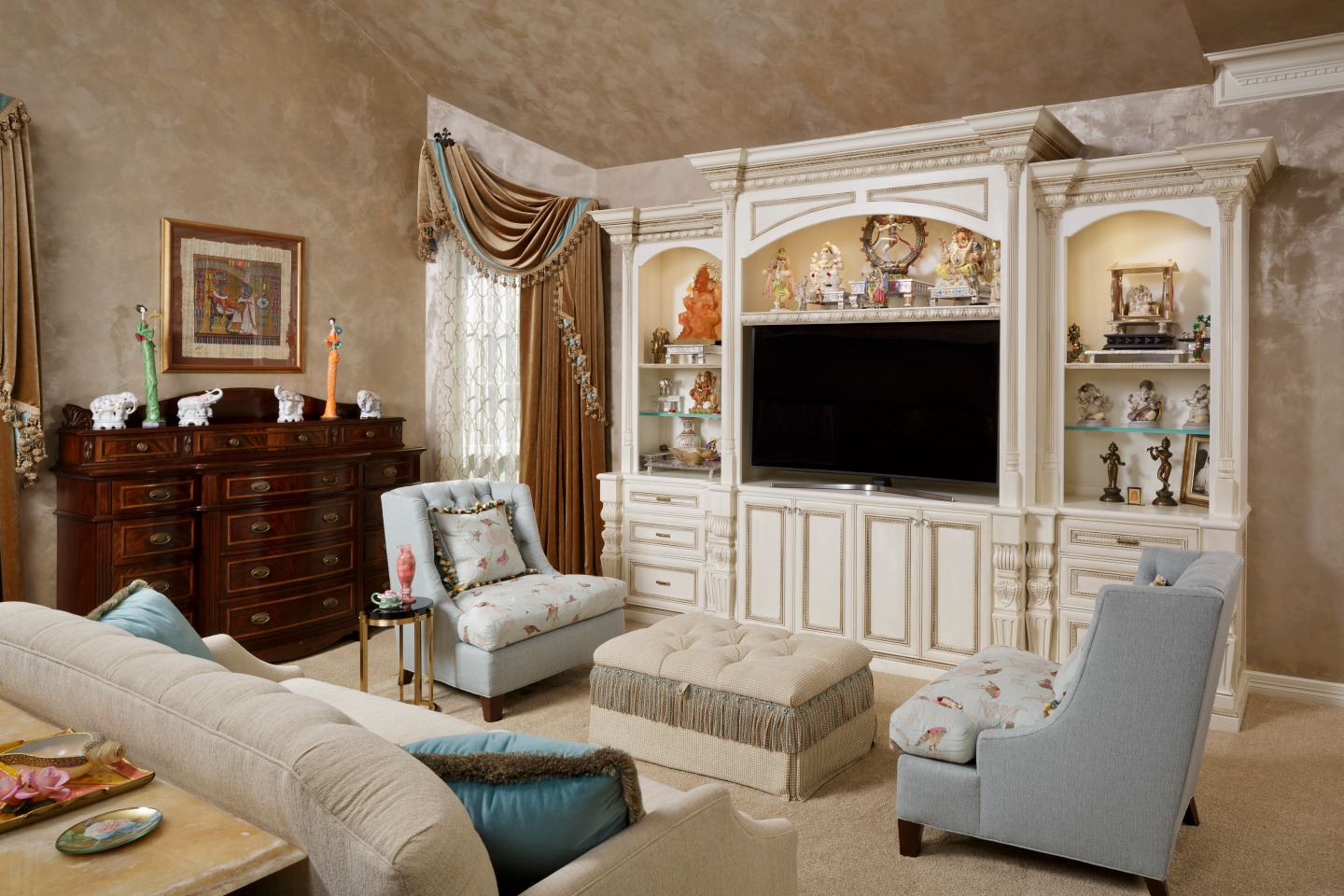 Add Elegance and Refinement Through Layered Lighting

Enhance the appearance of your new bedroom with a combination of lighting sources. Natural light from your updated windows will promote a healthier sleep schedule. Installing wall sconces beside the bed can save space and reduce the appearance of clutter on the nightstands. If you prefer table lamps, however, they can serve as accent pieces that reflect your personality and style. Track lighting will accentuate paintings or portraits. Use of dimmers allows you to control how much light illuminates the room, tailoring the light to your current mood or energy level. The different sources of light will create a layered or complementary effect, resulting in a balanced and inviting space.
Style, Art, and Home Decor
Think beyond the basic four walls when considering the appearance of your master bedroom with closet options. Bedroom flooring is an important consideration. This surface is the first your feet touch in the morning, and the last they feel before settling into bed at night. Flooring options are abundant and varied. Reflect your style and sophistication with options ranging from rich hardwoods to strikingly patterned area rugs. The selection of furniture and decor is the opportunity to reveal your personal taste and flair.
You should feel an emotional connection to the surroundings in your bedroom.
Sneller will partner with you in designing a space that invokes that sense of belonging, that feeling of "home."
If you are a reader, a sitting area complete with comfortable armchairs, floating shelves, side tables, and ottomans will welcome and invite you to relax and open to that next chapter. If you find yourself occasionally working from your bedroom space, utilizing a nook to create a small home office would provide a dedicated space for work that is separate from the sleeping area. Throughout the remodel, an interior designer will help to select curated objects, antiques, or paintings to convey elegance and polish. With unlimited color and room design possibilities, a statement wall can be as one-of-a-kind as you are. With Sneller as your remodeling companion, creativity abounds.
Many People Search For Bedroom Remodeling Near Me. It's Important To Note That The Main Suite Is Incomplete Without An Extraordinary Custom Closet
The bedroom closet is no longer the small rectangular space it was in the mid-twentieth century. Gone are the bi-fold louvered doors and light bulbs operated by a hanging string, thank goodness! Closets have come a long way. The modern closet can be more than a drab space lit by fluorescent bulbs that hum as you search for your favorite pair of jeans. Today's main bedroom closet can be a room unto itself and is not merely utilitarian. Homeowners want stylish and sophisticated storage solutions to accommodate their needs. Modern homes typically employ one of the following types of closets:
Walk-In Closet

This is essentially a small room. You open a door and enter the closet space, surrounded by shelving and hanging systems. Many homes feature matching or double closets, giving each partner their own space. This can be a great custom solution when the couple prefers spaces tailored to their individual tastes and needs.

Dressing Room

It is similar to a walk-in closet, but designed with the purpose of dressing within the closet area. A dressing room may feature full-length mirrors, vanities, and even furniture.

Open Closet

An open closet is an area for storing clothing and shoes within the bedroom itself and is either separated from the sleeping area by a partition, or perhaps not separated at all.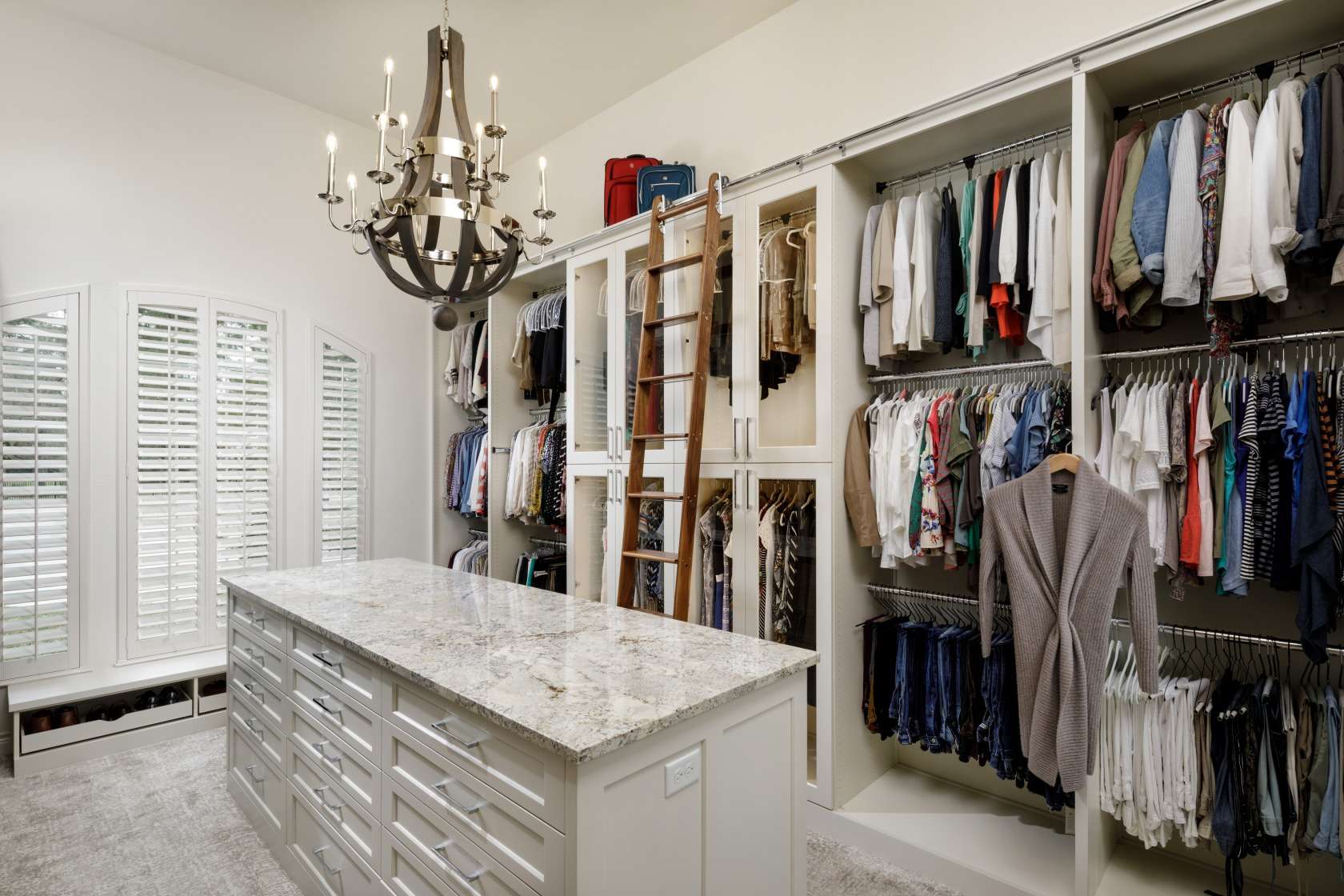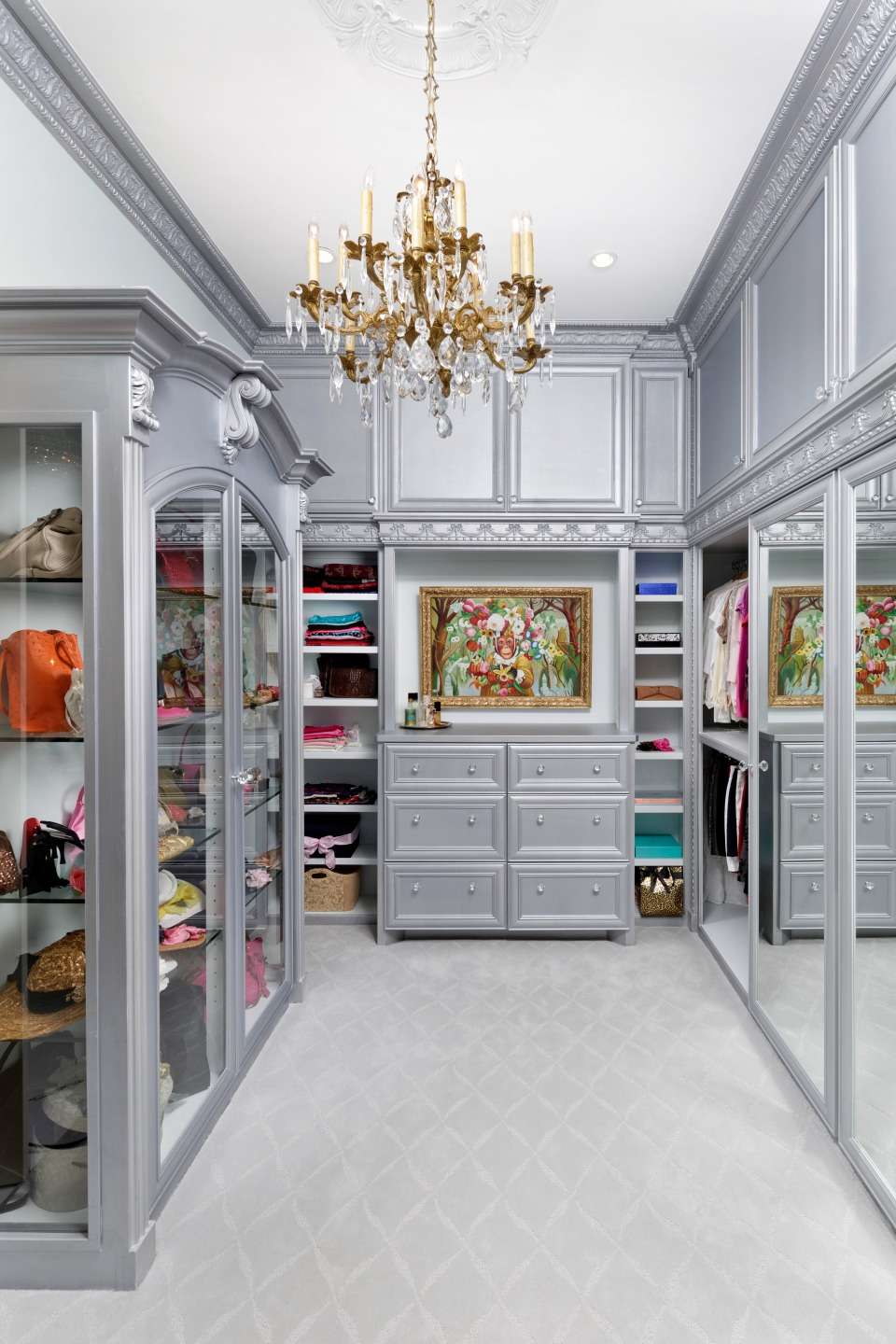 Master Bedroom With Closet: Consideration Of Closet Size And Location
Closets can be connected to the bedroom space, accessible from the bathroom, or a combination of both. If the closet is accessible from the bathroom it may be ideal for the flooring in the closet to match the bathroom, particularly if you might track water through the space.
If getting dressed on a cold stone or tile floor sounds unpleasant, you can add radiant heating or an area rug to the dressing space.
The size of the closet should be large enough to accommodate all the clothing, shoes, bags, and other accessories. Be sure to consider the addition of square footage if you want to include furniture, with at least three feet on all sides of the furniture for walking space. Utilization of an extra square foot here and there can make a big difference when it comes to storage solutions
When Searching For A Master Bedroom Remodel With Bathroom And Walk In Closet, An Organized Closet Reduces Clutter And Stress
Living in a cluttered, messy space is stressful. Adequate space and ideal organization can affect a sense of calm and tranquility, and isn't this the goal? A closet remodel can take organization to the next level. You'll want to aim for a bit more storage than you need to avoid clutter. Open shelving allows you to see everything at a glance. If you prefer to conceal your belongings, built-in cabinets and dressers can be a great choice and eliminate a sense of disarray. If you have more clothes to hang than fold, you'll want to maximize hanging spaces and save less room for shelving or drawers.
Construction of sliding shelves on a rail system are a creative storage solution for large shoe collections.
Avoid a walk to the laundry room with the inventive option of a built-in ironing board hidden behind cabinetry. Full-length mirrors mounted on doors will save space. Organization solutions aren't just about functionality. A beautiful glass-topped center island for viewing accessories such as ties, belts, sunglasses, and jewelry, can add a major wow-factor to your closet space.
Considering Custom Closets Houston? Ponder This: Interior Design Doesn't End At The Closet Door
It's true that organization is key when it comes to closet design. Functionality is hugely important, but don't leave style and sophistication at the door. Incorporating the composition and motif of the adjacent bedroom in your closet remodel will improve and enhance the continuity of design. Bring the warm and elegant rich wood tones or the glamorous and bold hues or patterns of the bedroom into your walk-in closet or dressing room. Comfortable seating can enhance the feeling of a retreat. Plush ottomans, custom-built window seats, or a chaise lounge add finesse. Details like velvet-lined drawers, crown molding, or displays of art will further convey a sense of polish and distinction.
Custom Closet Lighting Options
A beautifully well-lit closet is effortless to navigate and feels more accessible. The benefits of layered lighting in the bedroom apply to the closet as well. Make use of overhead skylights or windows for natural lighting while illuminating the space from the ceiling with recessed lighting, modern pendants, or delicate chandeliers. Under-shelf or back-lighting are ideal solutions for showing off shoes and bags. Motion sensing lights offer convenience particularly if entering the closet with an armful of laundry. Sneller and associates will help you select a lighting scheme that will enhance the atmosphere and bring your new closet to the next level.
The Staff at Sneller Has Your Back
Your Sneller custom remodeling contractors will familiarize themselves with your individual needs and desires. The goal is to guide you through the design and remodel process with exceptional professionalism and know-how that will create a sense of comfort and relief from start to outstanding finish. At this visit, based on the vision and budget outlined, a "ballpark" or "rough estimate" of your custom home remodeling cost is given free-of-charge.
We're Opting For Custom Home Renovations- What's Next?
Congratulations! Your home improvement journey is about to begin. Sneller premier remodelers would love to partner with you on this adventure. The first step toward your breathtaking new bedroom begins with a simple phone call to your Sneller custom home builder at (832) 797-4320 or with a click on this link. You will meet with a knowledgeable Sneller professional to discuss your vision and goals.
After initial consultations and a visit to the current home,
you will receive a ball-park estimate based on the scope of the custom remodeling project. If you decide to move forward, detailed pricing will be provided and the design and construction team for your remodel will be assembled.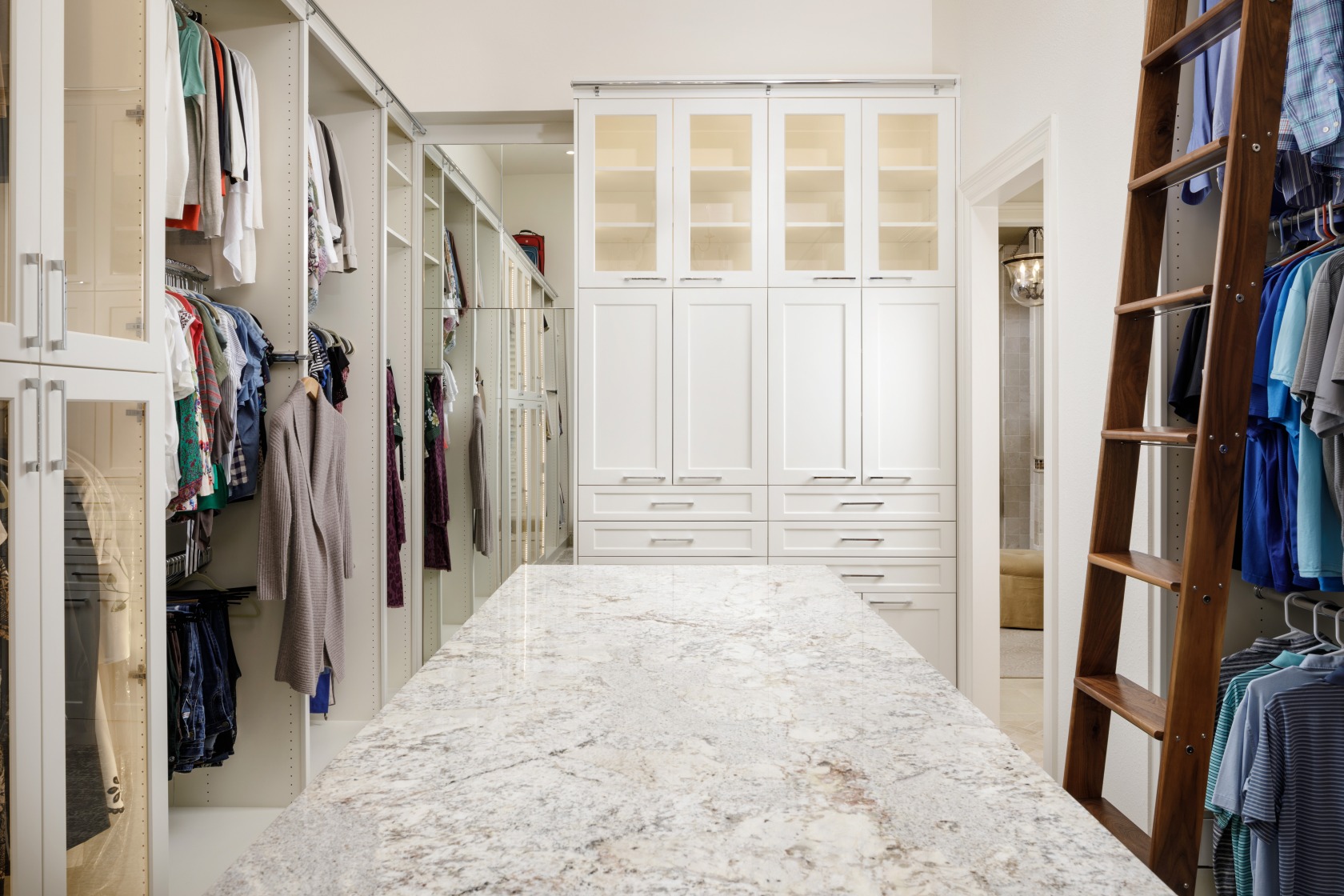 Let Your Custom Home Remodel Begin, With The Latest in Technology To Guide The Way

Buildertrend
Sneller utilizes Buildertrend®, a software communication tool that tracks everything related to the remodeling project from beginning to end. After simply downloading the Buildertrend® app to your device, you will be able to log in at any time to obtain current information regarding your custom home remodel.
Step By Step
From accessing pictures of the project and notifications of delivery of materials to viewing daily logs from the Project Manager, you will have the most up-to-date information about your remodel at all times. The Sneller Project Director will continually enter logs and information regarding scheduling, delivery of materials, installations, and budget.
Transparent Process
Budget and payment information are also available through the app. This is one additional layer of professionalism and transparency that you can expect from Sneller and their team of experts.
Sneller and associates would be delighted to guide you through your custom bedroom and closet renovations. In the Houston or surrounding areas and searching for bedroom remodeling near me? Let us inspire and partner with you in creating the place you call "home."
Houston Bedroom Remodeling Near Me: The Sneller Renovation Experience
Whether you've searched for bedroom remodeling near me or custom closets Houston, you've landed on the right page with Sneller Custom Homes. Your remodeling experience begins with a simple phone call to the Sneller office at (832) 797-4320 or with a click of this link.
We look forward to welcoming you to our new Customer Experience Center in Spring, TX just north of the Houston metro area.
During this first consultation, you'll meet with a knowledgeable and experienced Sneller team member to discuss your ideas and vision for your new main bedroom and/or bathroom. Whether starting with a specific list of must-haves, or beginning with a blank slate, we will help to identify what is working well with your current space, and perhaps more significantly, what is not. You'll browse room design ideas and be thoroughly inspired. The next step in your remodel involves a visit to your home during which a Sneller team member will take 3D scans and comprise drawings of the current bedroom suite. Using these images, and with a full understanding of your budget, your design team will work with you to identify any necessary changes in the floorplan and to create a beautiful representation of what will become your tranquil haven. Sneller's Selections Coordinator, who serves as a general contractor, will then convene the premier designers and tradespeople who will work as a cohesive team throughout the remodeling process.
From beginning to end, you will be continually informed and updated with everything related to your custom renovation using the software communication tool Buildertrend®.
With a simple download of the app, you can regularly check on progress. Your Sneller Project Director will enter regular logs and notifications about interior design, construction, deliveries, installations, painting, and budget/payment. All the information is at your fingertips, providing a sense of comfort and assurance. Sneller Custom Homes and Remodeling of Houston would be honored to collaborate with you on your main bedroom and bathroom renovation, kitchen remodel, or even a whole-house remodel. Whatever your needs, we promise the highest quality, value, and customer service in the industry.
Let's Get Started On Your Bedroom and Closet Remodeling Project Today!
Sneller Custom Homes would be proud to be your custom home remodeling company of choice and guide you through your home design and renovation, helping you to create that place of sanctuary and well-being that you deserve. If you are in Houston or the surrounding area, let us help bring your dream home remodel to life.
Sneller are not only full home contractors. Our design services also include individual areas as well, such as kitchen remodeling, master bedroom remodels, and closet renovations. Reimagine and design any space in your Houston area home with your expert contractor at Sneller home remodeling.
Click this link to get started with your whole-house, kitchen, bedroom, or bathroom remodel