Kitchen Remodeling Houston
Are You Considering A Custom Kitchen Remodel?
You're in the right place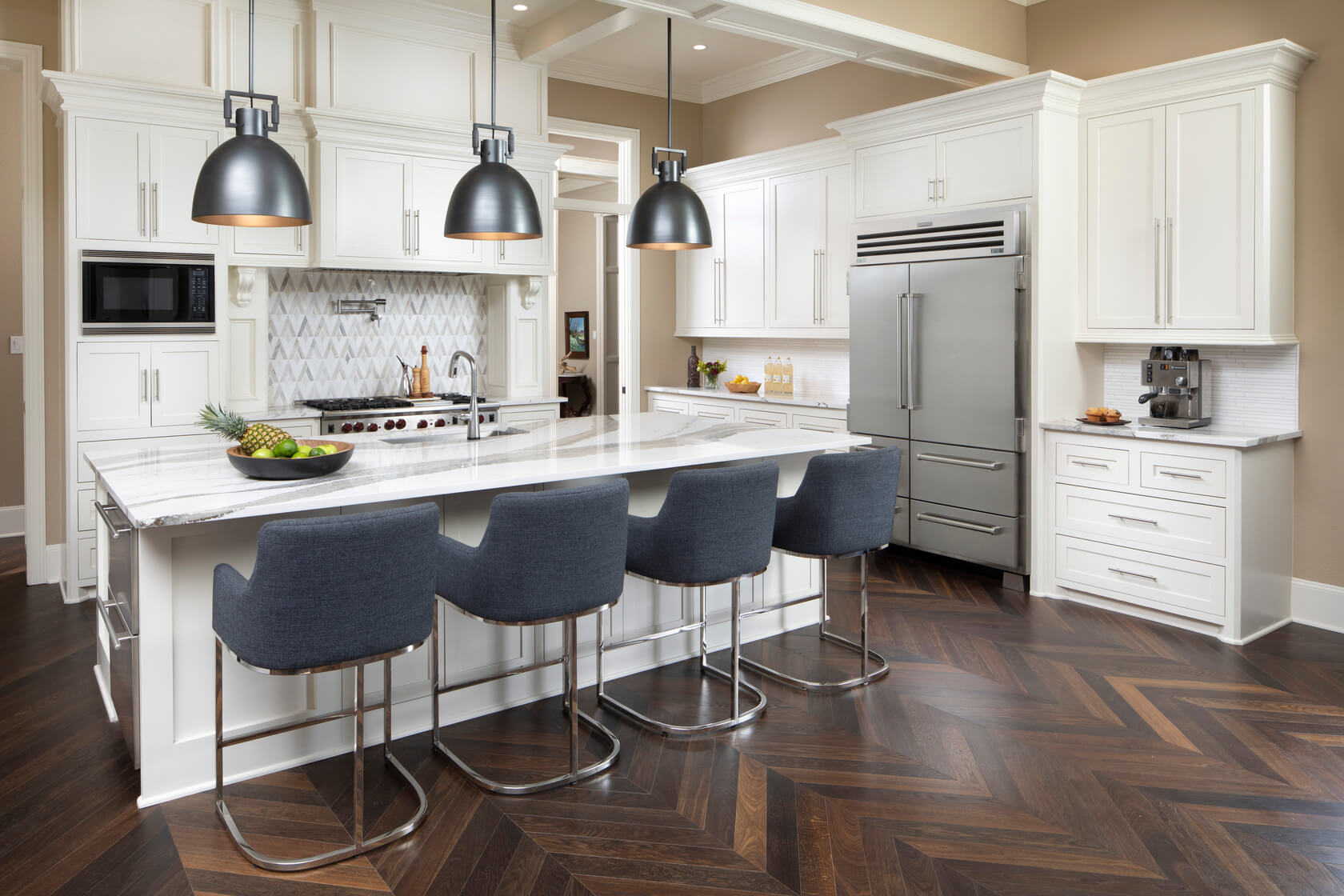 What Makes a Custom Kitchen Remodel Different?
Your kitchen may be the most important room in your home. It is the gathering place, the bonding area. The kitchen not only ties the adjoining space and surrounding area together; it brings loved ones together as well. It has always been the place where the family meal is prepared. Over the last few decades, however, the kitchen transformed into the heart, the core of the home. Consequently, this focal point that sets the tone for the entire house should be both beautiful and functional.
The prospect of kitchen remodeling can be exciting, and also understandably nerve-wracking.
A kitchen renovation with Sneller remodeling services promises a professional experience that is always client-centered. Join the growing list of Houston homeowners who are loving their perfect kitchen. From design to construction, with Sneller as your kitchen remodeler, the end result will be the dream kitchen you've been longing for.
Houston Kitchen Remodeling- Let Sneller Help Improve The Way You Live
Does your kitchen layout provide the workspace you need on your countertops to prepare delicious meals for your family and guests?
Does the kitchen island facilitate the traffic flow, or is it a hindrance?

Has your hardwood flooring lost its luster due to years of exposure to heavy traffic?

Is there an appealing balance between the ambient lighting you need for a welcoming atmosphere and the task lighting you need for food preparation?
Is your outdated kitchen cabinetry or the design of the adjacent half-bathroom out of sync with your modern kitchen style?
Regardless of the reasons for your discontent, a kitchen remodeling service with Sneller Custom Homes can right these wrongs.
Located just north of Houston, the Sneller professionals will carefully plan and choreograph your kitchen remodel, adding immense value to your Houston home and elevating the beauty and functionality of your home's epicenter. Your remodeling experience with the best kitchen designers Houston has to offer will unveil options that will maximize your home's potential. Prepare to fall in love with your new kitchen renovation.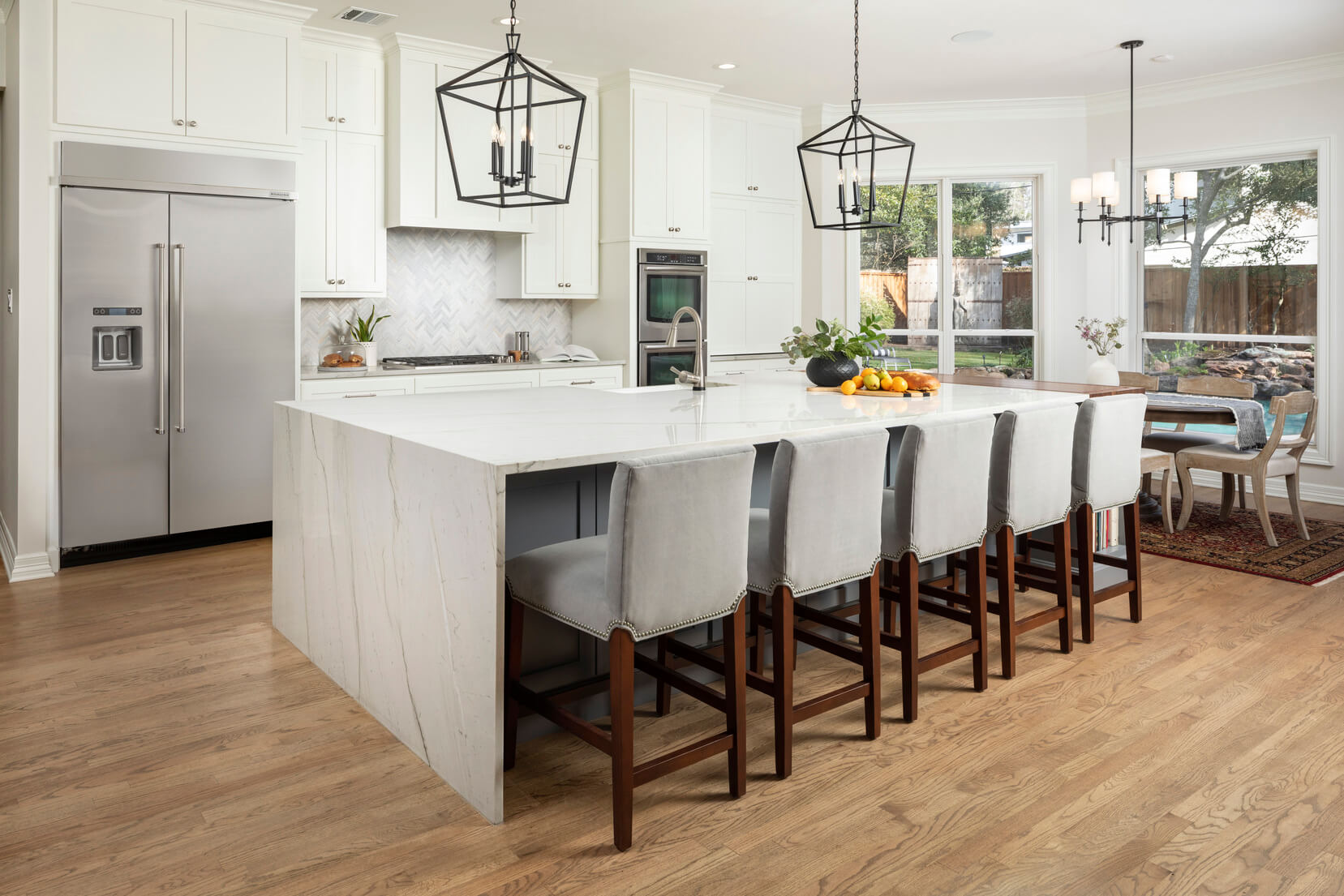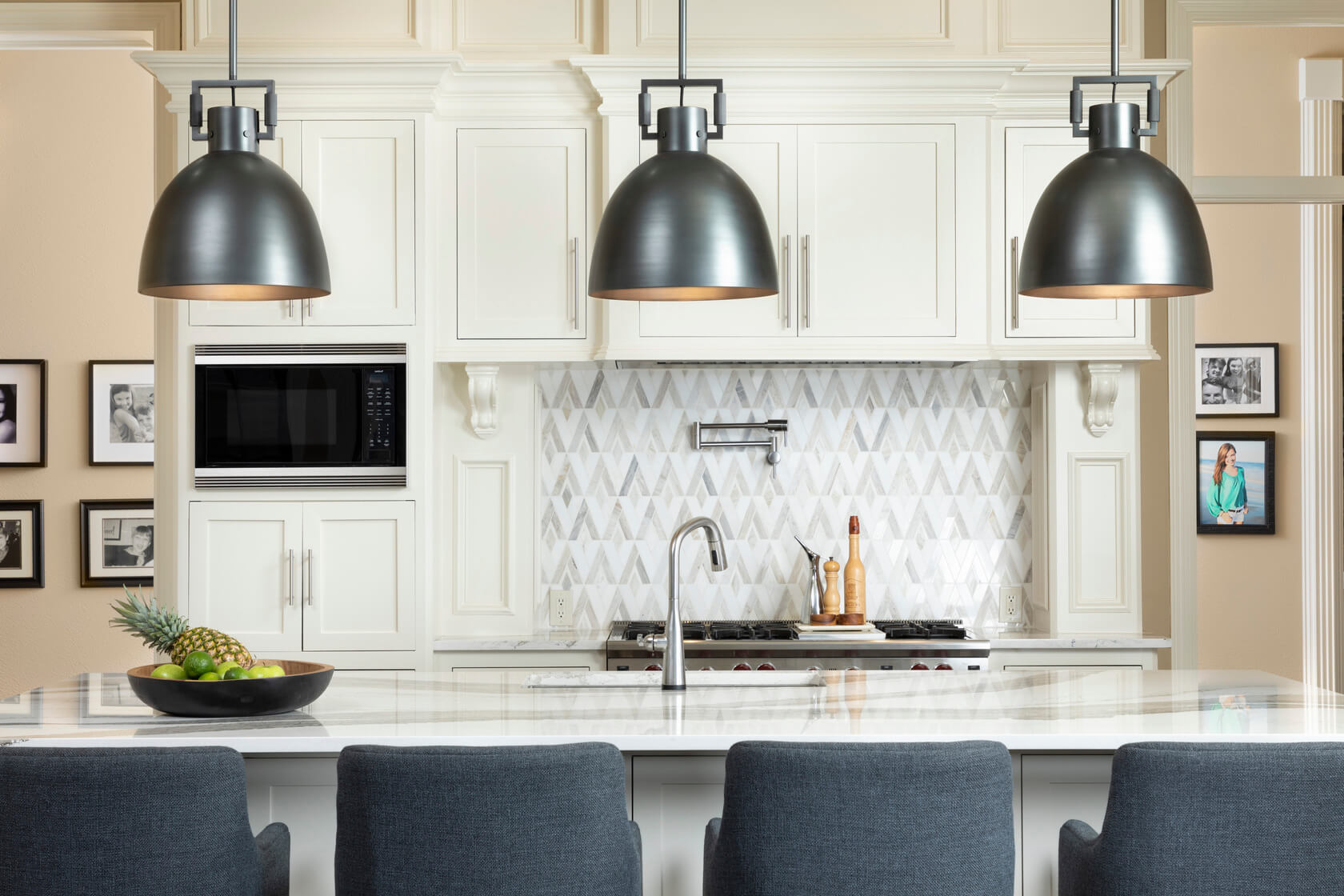 Elevate Your Home's Beauty with a Kitchen Remodel Houston and Surrounding Area Residents Will Aspire To Imitate
The way your kitchen looks and feels can have a dramatic impact on mood and well-being. Whether preparing a large holiday meal or wandering into the kitchen for a midnight snack, a beautifully designed kitchen that reflects your style and sophistication will create a welcoming and pleasing atmosphere.
If your taste is contemporary, traditional, farmhouse, or somewhere in-between,
Mark, Jenny, and your Sneller remodel team will help you to imagine and realize the "forever kitchen" you've always dreamed of with their creativity and out-of-the-box approach to kitchen design. Your remodel will include custom cabinetry, new flooring, a luxurious kitchen countertop, sleek appliances, and elegant finishes.
Houston Kitchen Remodeling with a Focus on Functionality
Organization is good for the soul. Allow the professionals and experienced design team at Sneller to improve functionality with a remodel that focuses on increasing organization and efficiency. A custom kitchen remodeling design can reduce countertop clutter and create a tidy space in which each item is readily accessible and located in a place that makes sense. Every kitchen should contain an ideal "work triangle." This refers to the proximity of your kitchen sink, cooktop, and refrigerator.
A reimagined "work triangle" as part of your kitchen remodeling project may facilitate the ease of food preparation, cooking, and cleaning.
Specialty areas such as wet bars or dedicated coffee stations create spaces where each related material can be housed, eliminating the need to access different areas of the kitchen for these specific functions. A perfectly organized pantry or cabinet system customized to your shopping habits, storage space needs, and way of living can eliminate stressors you didn't realize you were experiencing. The remodel possibilities are endless with the Sneller team by your side.
Experience Our Versatility
Your Kitchen Remodeling Houston Experience Starts With An Office Visit
The kitchen remodeling adventure begins with a no-pressure visit to Sneller's Customer Experience Center located at our headquarters in Spring, near Houston. During this initial visit, you will be inspired and experience the warmth and team atmosphere that Sneller offers.
You will tour the office and get a variety of kitchen remodeling ideas ranging from cabinets to quartz or granite countertops, from layouts to finishes.
The purpose is not to limit the possibilities of your renovation to what you see in the Experience Center, but to begin a conversation about the vision and design of the project. You will meet with an experienced Sneller team member and describe what you want to accomplish. This is a time for the Sneller team to learn about the way you want your dream kitchen to work better for you; how you want life to be different.
Moving to the Next Design Phase With Your Houston TX Kitchen Remodeling Contractor
After the initial consultation at the Customer Experience Center, a team member will then visit your Houston home. They will walk through the kitchen and adjoining spaces, keeping in mind the information about lifestyle and vision discussed at the office. Your team member will use a camera to create a virtual 3D walkthrough of the kitchen. This is then uploaded to design software.
Next, the space will be drawn on paper as it is now with current dimensions. This helps to objectively identify problems with layout and functionality.
After studying the space on paper, the remodel team will offer several suggestions or recommendations on ways that the space may work better for you (either within the current square footage, or incorporating a room addition if necessary or possible).
Additionally, 3D renderings are created to display a variety of finishes based on your style and preferences. This would include options for custom cabinets, flooring, lighting choices, kitchen countertops, and more. At this phase, detailed pricing and for your kitchen project is prepared based on construction and design choices and budget.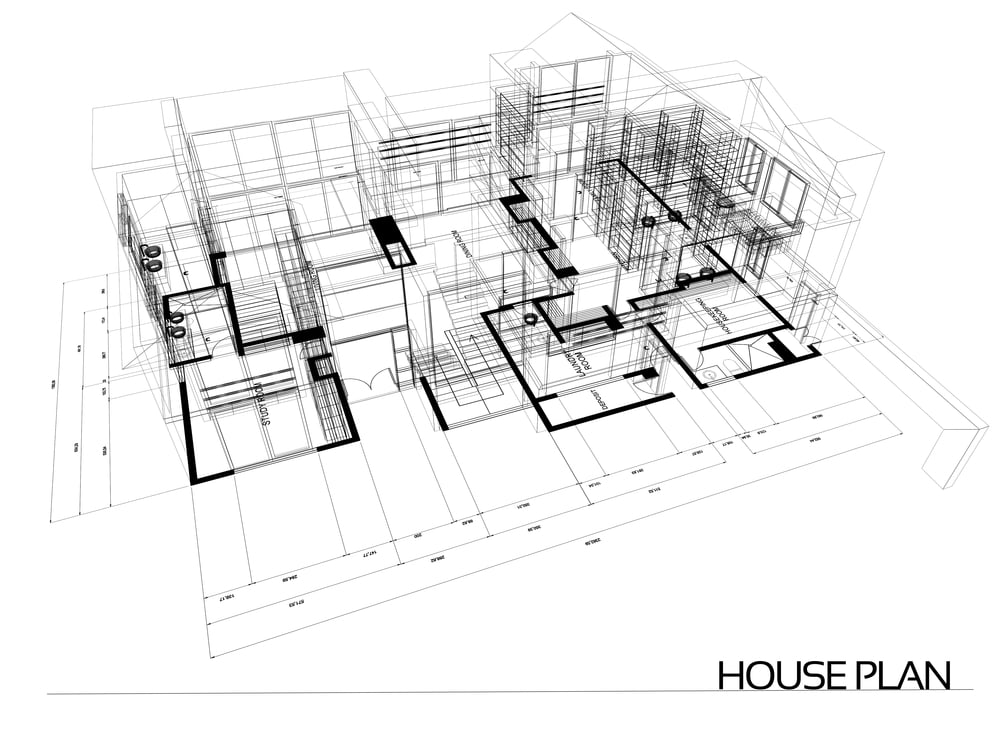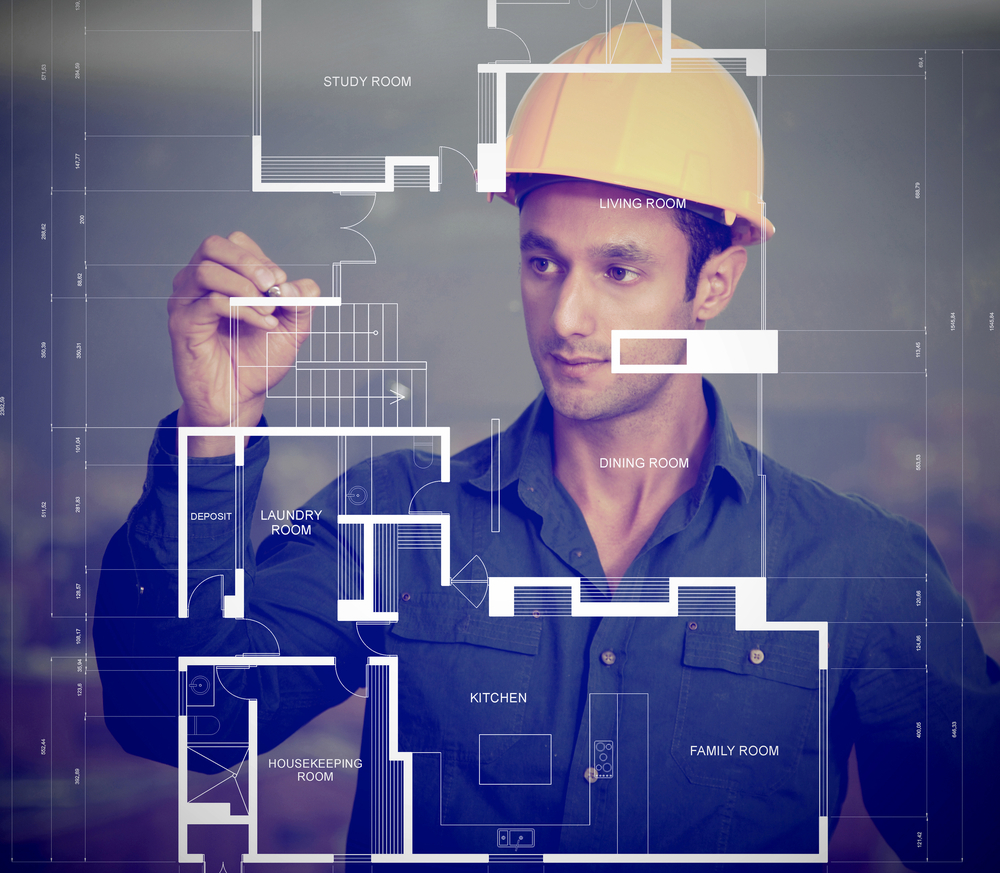 Experts Assemble for Your Kitchen Remodeling Houston Project
The customer service of Sneller Custom Homes + Remodeling differs from competitors in and around the Houston area by way of a team approach and exceptional professionalism. Sneller believes in bringing together the best team possible through the selection of individual experts in their respective fields.
Sneller utilizes outside architects, interior designers, energy performance designers, structural engineers, etc.
Each of these individuals is chosen to match your vision and style. This approach of assembling the finest and brightest in their respective fields results in beautiful and highly functional end-products that have garnered local, regional, and even national awards.
The kitchen design team will be assembled by one of Sneller's Selections Coordinators. The Coordinator will serve as the general contractor and liaison among the homeowner, designer, architect, project estimator, project director, office support, and more. This gives you that consistent point of contact who has access to all team members involved throughout the home renovation process.
Let Your Houston Kitchen Renovation Begin, With The Latest in Technology To Guide The Way

Buildertrend
Sneller utilizes Buildertrend®, a software communication tool that tracks everything related to the remodeling project from beginning to end. After simply downloading the Buildertrend® app to your device, you will be able to log in at any time to obtain current information regarding your custom kitchen.
Step By Step
From accessing pictures of the project and notifications of appliance delivery to viewing daily logs from the project manager, you will have the most up-to-date information about your remodeling project at all times. The project manager will continually convey details about what aspects of the remodel are scheduled for that day (demolitions, installation of countertops or custom kitchen cabinets, painting, electric work, etc.).
Transparent Process
Budget and payment information are also available through the app. This is one additional layer of professionalism and transparency that you can expect from Sneller and their team of experts.
Sneller and associates would be honored to guide you through your kitchen design and construction, bringing your dreams and ideas to fruition.
Let's Get Started On Your Kitchen Remodel Today!
If you are in Houston and surrounding areas, let us help you create that most significant of gathering places, where life is lived and memories are made.
Sneller's design service also includes bathroom remodeling, master bedroom, and closet renovations. Reimagine and design any space in your Houston area home with your expert contractor at Sneller.